Jamie Scott Fitness is a boutique-style gym offering unique group fitness classes, personal training and nutrition services.

Jamie Scott Fitness takes "A Different Approach to Wellness," offering effective, results-driven programming that keeps you motivated as you continually strive toward your personal goals.
Your fearless leaders
Motivators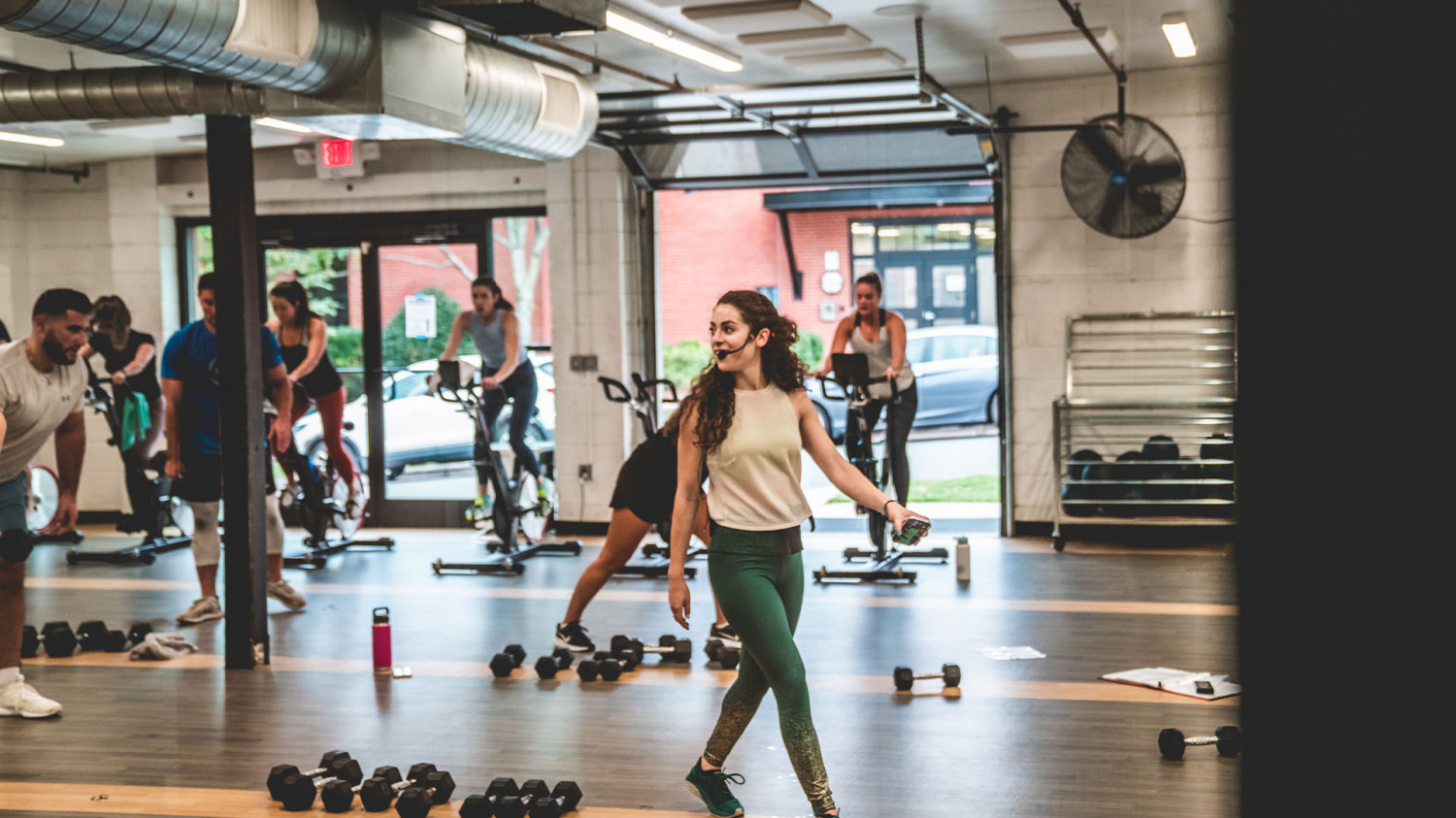 Interested in Our Classes?
We offer over sixty classes a week at times ranging from 5:30am to 7:30pm. Our classes are led by expert instructors who always put the client first.

Check out our class schedule for more info on class types, times and instructors. Then, come see what we're all about first hand.
A fitness program designed and monitored by JSF Corporate Solutions will help you improve the well-being of your company's employees, increase camaraderie and decrease costs associated with illness and burnout.

Your employees will achieve better health and relieve stress with programs designed especially for your company by an experience team of wellness professionals. Your wellness program will be tailored to your employees' busy schedules. You'll gain a benefit that will help you attract and retain valuable talent, and your associates will feel appreciated and more motivated.
Jamie Scott Fitness
Mission Statement
Through our vibrant and progressive culture, inspiring programs, and an innovative approach to health and fitness, we empower individuals to achieve a lifetime of wellness.
Welcoming you to wellness
We welcome each customer, guest and anyone who interacts with Jamie Scott Fitness. We care about who you are and invite you in with a warm smile. We want to know your name and are eager to learn your interests, preferences and personal wellness goals. It is our privilege to do business with you and we will never take you for granted.
Responding to your needs and input
We realize your life is busy and your time is valuable. We will always do our best to respond to you as quickly as possible. From answering phone calls by the second ring to acknowledging everyone within two seconds, we will always be responsive to your needs. We also welcome your feedback. Without it, our culture stagnates. We are a living, breathing and changing organization and open communication with you is the key to our success. We pay the most attention to the feedback that is most critical, for it affords our greatest opportunity to grow.
Cultivating a comfortable environment

---
Our products, services or unique classes may bring you to us but what keeps you coming back is the atmosphere, the energy and the personality of our people. We share our passion and belief in what we do, and take care that the physical environment and aesthetics of our place reflect our passion. New customers will never feel intimidated about learning what we have to offer because we will use our genuine manners, care, attention and respect to cultivate an open, inviting environment.
Embracing new ways to wellness
We encourage you to always remain open to exploring new ways to wellness. We make ourselves available to explain, demonstrate, and demystify our gym for an optimistic training experience. As we embrace continuing education and learn innovative techniques, we will pass this information on to our customers.
Empowering you to be fit for life
Our job is to inform you of our wellness resources-to share our excitement and strong belief in what we do. We are here to empower you with knowledge, skills and confidence. So we enroll in continuing education, becoming customers as often as possible, experiencing first hand what we have to offer to create value in everything you are offered. It is our shared goal to give you the training, tools and resources to create a lifetime of wellness.
YOU are the reason for the existence of Jamie Scott Fitness. We are aware of this fact at all times, and remain present for you in every interaction. We are not here to be a social club. We are serious educators and instructors. We want you to achieve a lifetime of wellness and we are here at every step of the way to help you meet this goal.